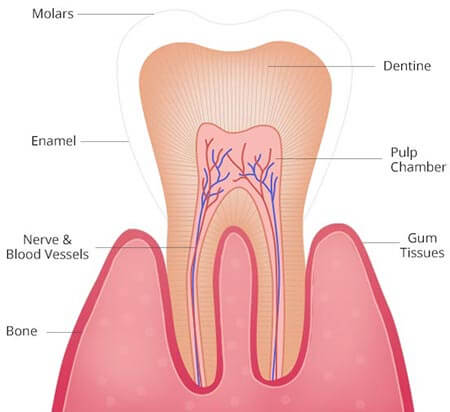 What is
tooth sensitivity
Tooth sensitivity is a pain or discomfort in one or more our teeth that's triggered by hot, cold, sweet or sour foods and drinks or even by breathing cold air. The pain can be sharp, sudden and can shoot deep into the nerve endings of your teeth.
Know more about
What exactly happens
in the tooth when it is sensitive?
Tooth sensitivity also known as dentin hypersensitivity is the exposure of tiny dentinal openings called dentinal tubules in the middle layer (dentin) of the tooth to cold or hot food, drink, air etc. There are nerve endings within these tiny openings in the tooth that pain when exposed to outside cold or hot stimuli such as the above.